We thought we had reached west Texas when we reached Del Rio, but we were wrong. The scrub we were seeing has gradually given way to cactus and other scenery that was truly southwestern.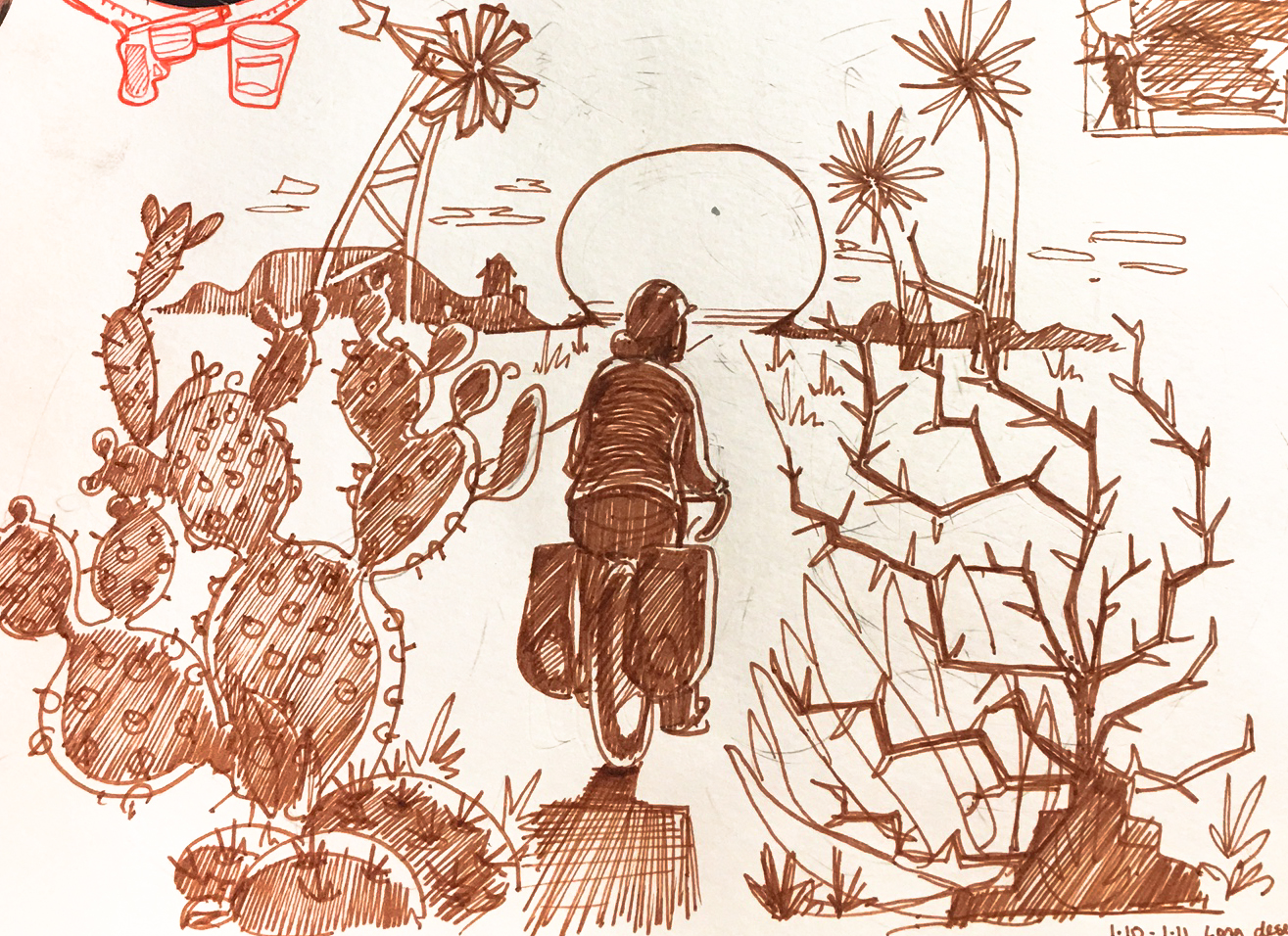 The first town out of Del Rio was Comstock, population 475. We went into the general store to purchase some canned veggies and soda. A number of border patrol officers with a giant fan boat were the other shoppers. There were no towns for the next 88 miles. We covered the distance over two nights. The first night we camped at Seminole Canyon State Park, and the second night we camped under the stars on a raised bluff next to route 90 (just short of Sanderson).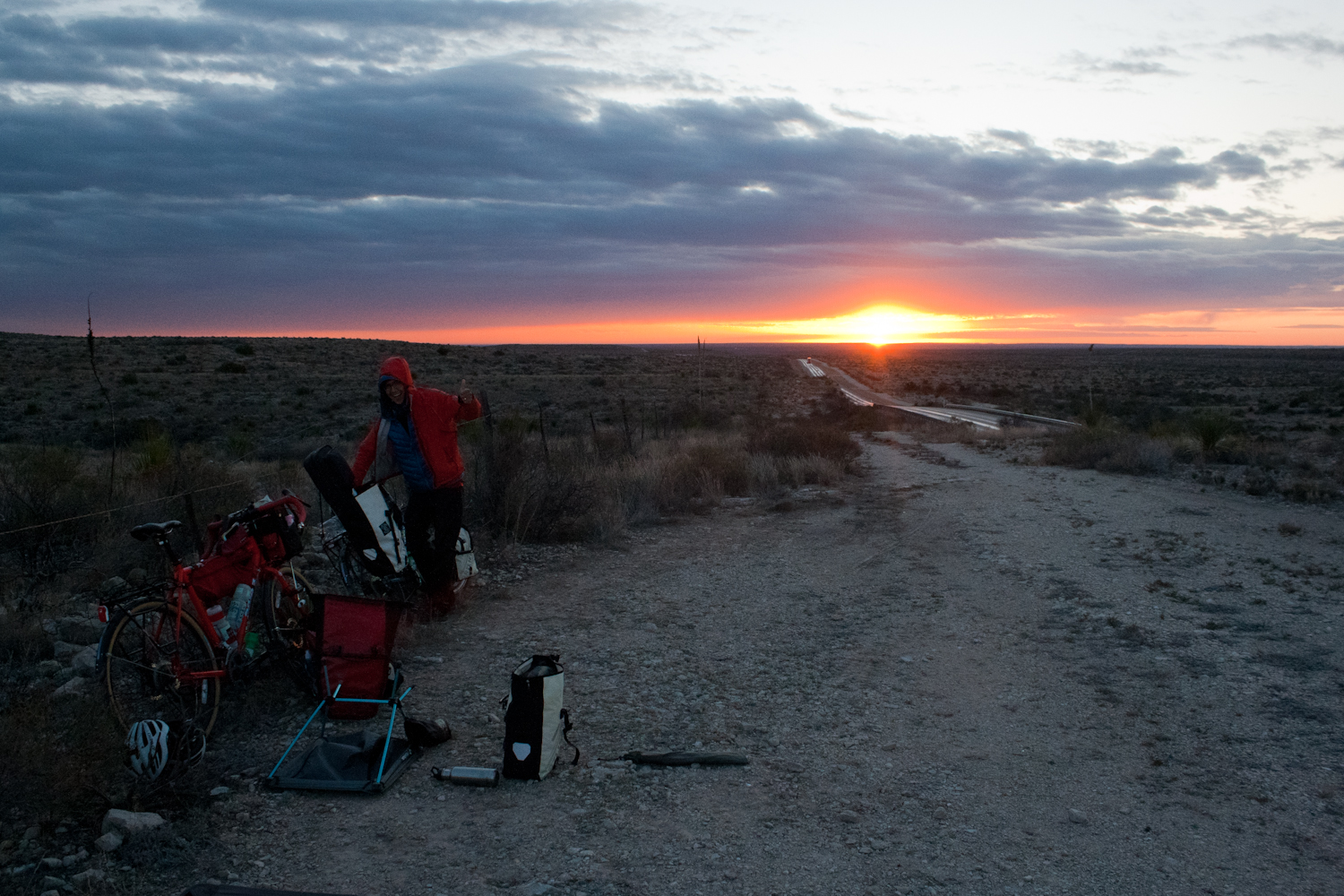 This was one of the big crossings that were noted on our map, and we prepared ahead of time by carrying an extra gallon and a half of water on our bikes (in addition to the gallon that we usually carry in our water bottles).
Bicycling through these remote, depopulated areas is not nearly as boring as I had anticipated. The land is hauntingly beautiful, in a way that is difficult to capture with a camera. The vistas here have opened up so much, that in places we can see the blue color of the atmosphere all around us, shrouding the distant peaks.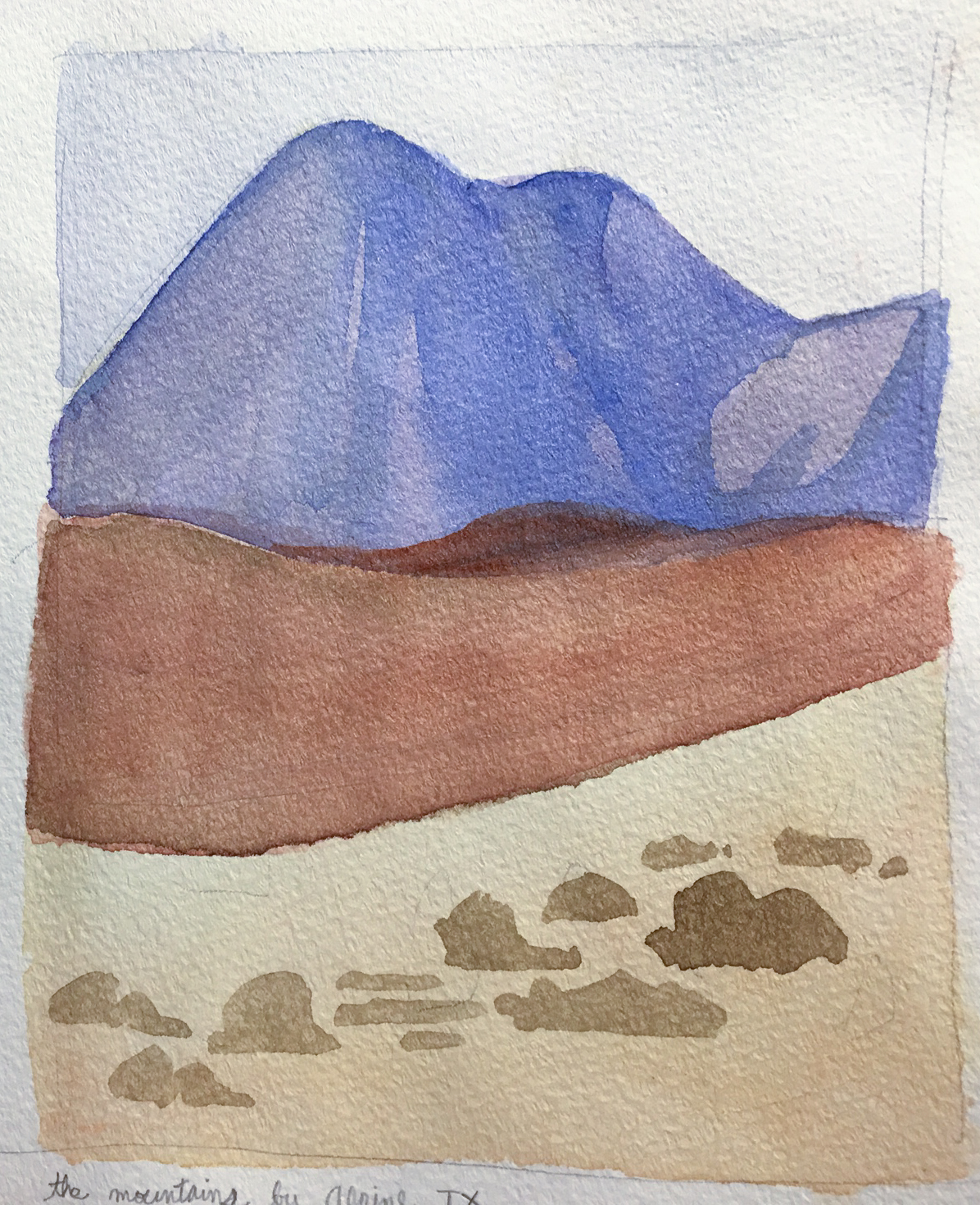 It's almost like you can see the planet itself – as an object in the cosmos that we happen to be living on. The road vanishes into the distance, or slowly winds its way into and out of dry river valleys and canyons. There is enough visibility to anticipate what the road will be doing but enough variability in the terrain to make for interesting riding. Cars are infrequent and the road we're biking on – Route 90, has enough of a shoulder so that we can ride side by side. The air smells dry and clean, but our lips become quickly chapped and we drink a lot of water even though it's the winter.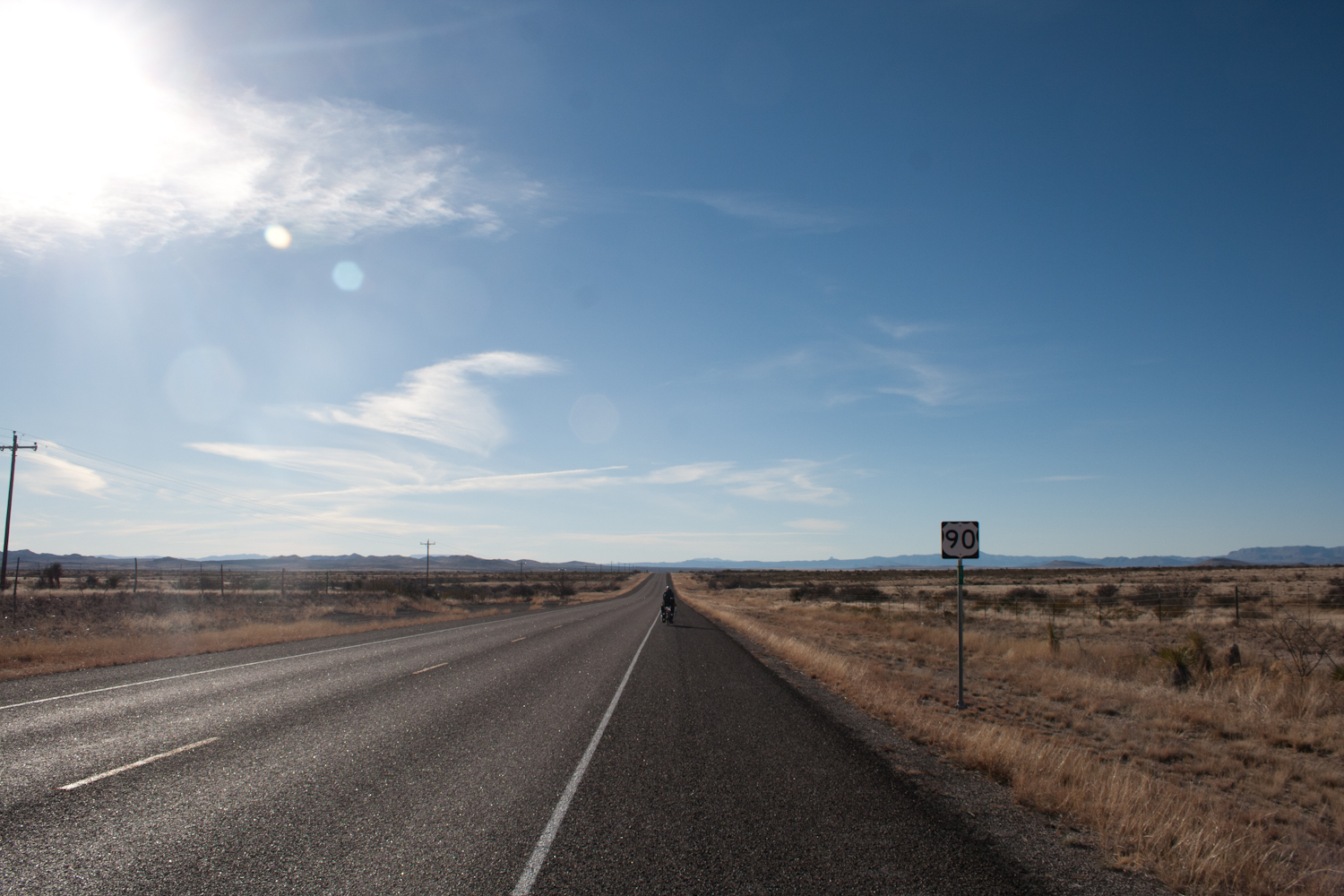 With regards to the weather, we haven't had to worry about precipitation, but we do have cold nights and wind to be concerned with. Most mornings start at around 30 degrees Fahrenheit, but the air warms up quickly – reaching 60 or 70 degrees in the afternoon. We stop frequently to remove various clothing layers.

The sound of the wind is omnipresent. It can be an ally, if at our backs, strong enough to push us up hills, or it can be a severe nuisance, forcing us to dismount and walk our bikes, made uncontrollable in 45 mph gusts, as it was on the final walk to Sanderson.
The flora and fauna have changed dramatically as well. We passed through Sanderson, 'Cactus Capital of Texas', and saw dry river valleys filled with prickly pears. The flower stalks of agaves dot the tops of cliffs, sometimes jutting out from mere cracks in the sandy limestone. Yucca plants slowly fold themselves down off of the ground year after year, adding a splendidly Dr Seussian note to the landscape. We've seen roadrunners, mule deer and even a collared peccary.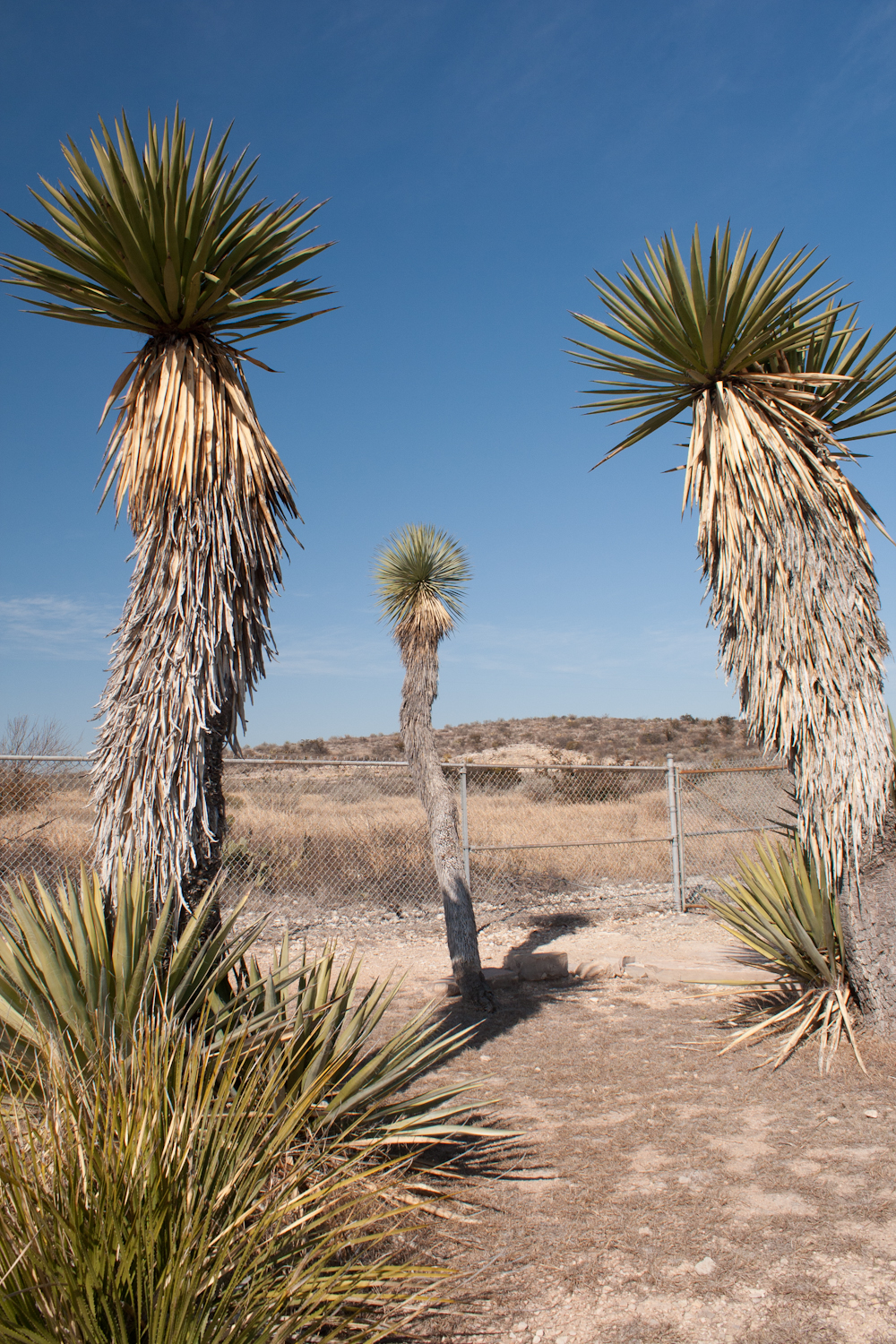 People come to this part of Texas for various reasons. Mining drew people here, then the construction and maintenance of the Southern Pacific railroad. The area is still privately owned ranchland, with wells supporting small populations of cows, sheep and goats, although they seem out of place amoungst the cacti. To the south of us is Big Bend National park. The park is so popular that many towns along route 90 derive a large portion of their income from catering to tourists. We spoke at length with a gas rig worker from Houston who was taking 10 days to backpack in the wilderness. Unfortunately Big Bend is too remote for us consider a detour on our bicycles.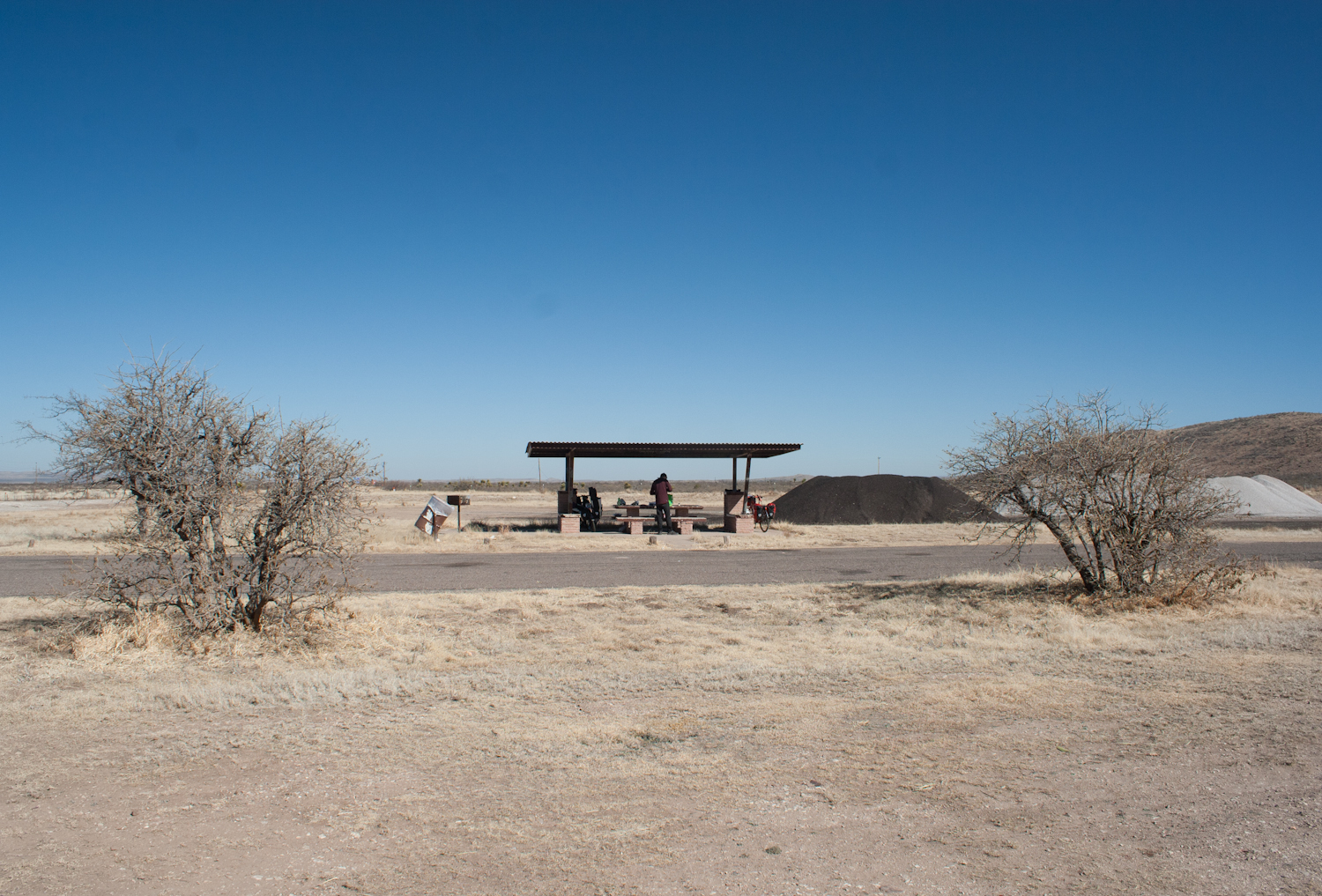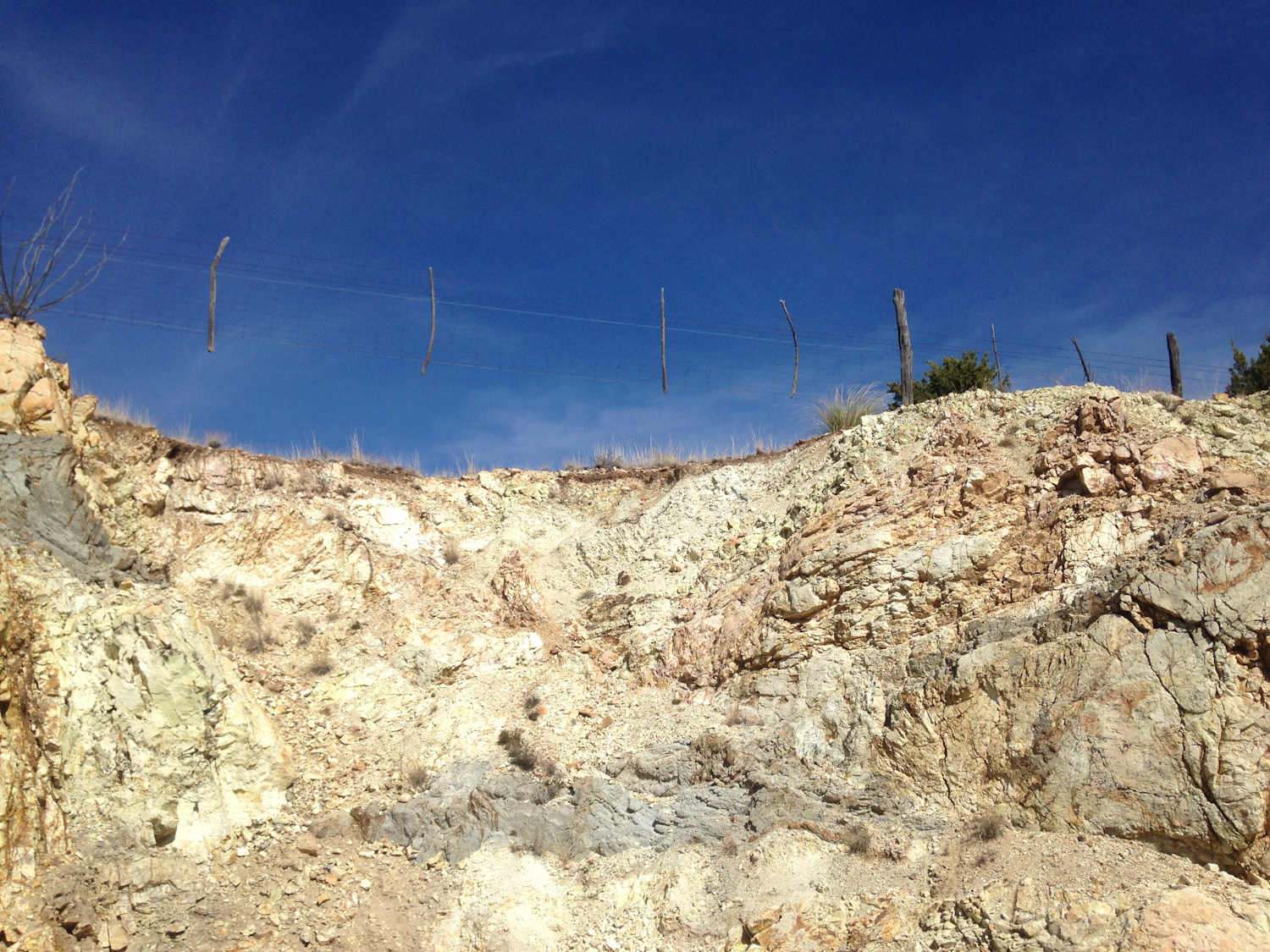 We've managed to climb to a fair height already in our crossing of the North American continent. Our highest point, Paisano Pass, reached 5,074 feet. The high elevation and the clear desert air lend themselves to spectacular stargazing. The milky way isn't as visible as it would be in summer, but we can see every minor supporting star in the constellation of Orion.
We're also beginning to see a lot more artists that have chosen to come to this area. We stayed on a ranch in Marathon where the buildings itself were works of art, constructed out of paper. Ingrid, an intense fast-talking woman with a Russian accent, lets bike tourists who pass through stay there one night for free. I asked her who built all the buildings, and her response was "People".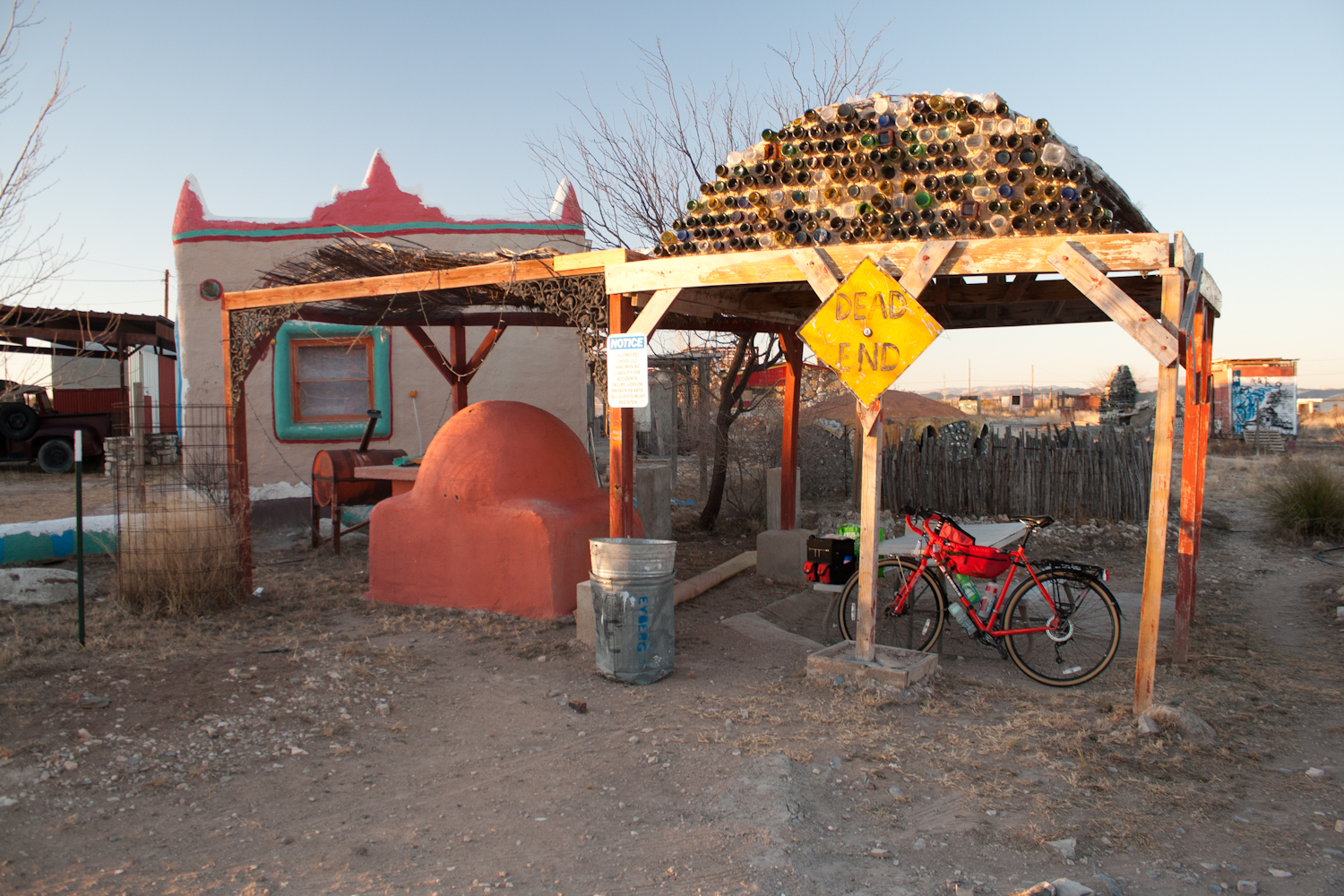 The next town we reached, Alpine, is a small college town with a very active artists' community as well. We wandered into the opening of a new exhibit of contemporary photography and poetry at the Museum of the Big Bend  (while mule deer wandered through the surrounding university grounds). The artists are certainly adding a new economic vitality to these areas, but like the area outside of Austin, it comes with some negative side effects. It seems to me like part of the point of Prada Marfa, an art installation in Valentine, TX, is that it would almost make sense for Prada to open a store in Marfa. The relationship between art, culture, and money is complex, but it's especially strange to see that dynamic played out in such a remote place as west Texas.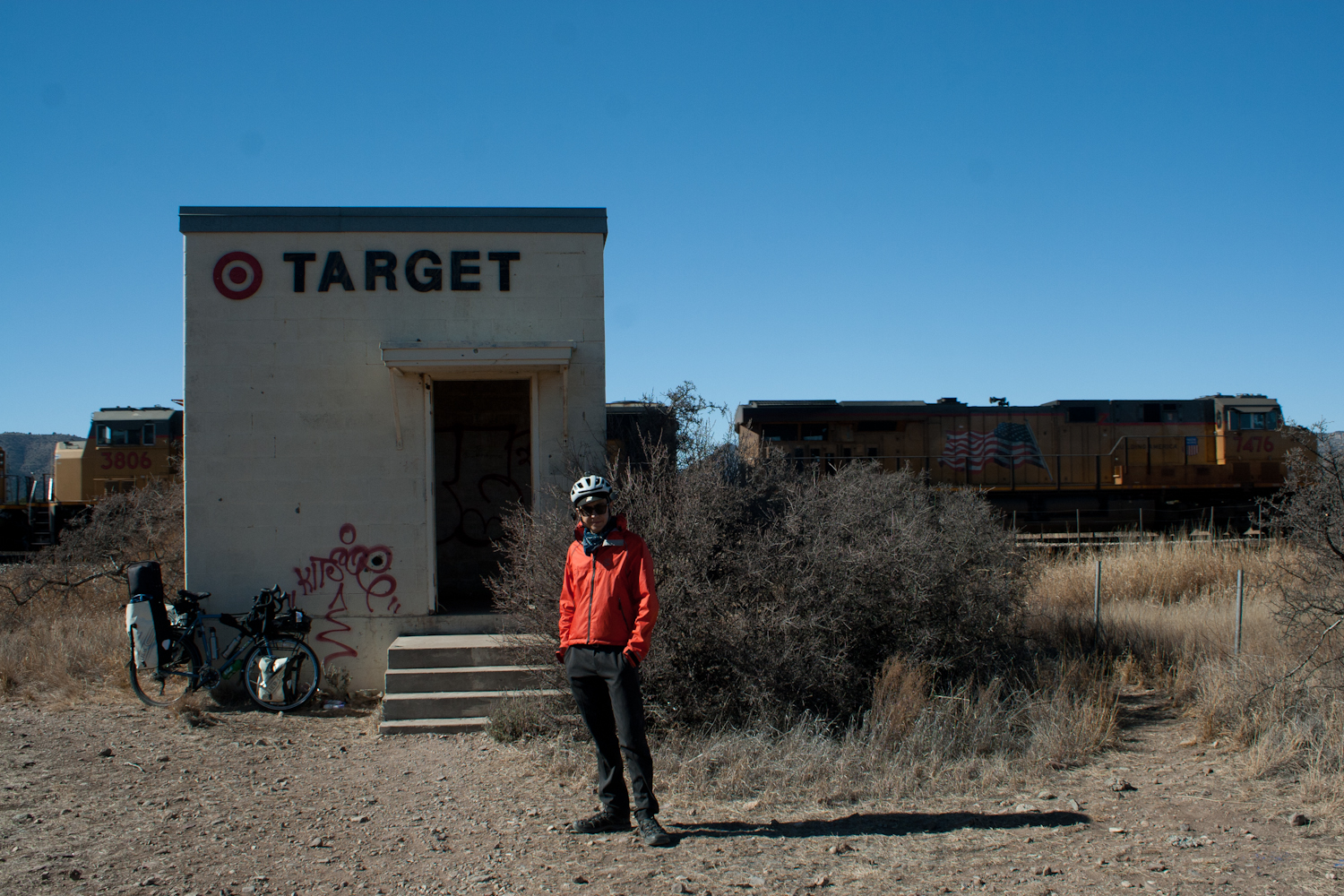 As we travel further and further into this strange and wonderful landscape, it seems that we have truly arrived in the southwest. I can almost imagine the mountains falling away and descending out of the high desert to the Pacific. We won't reach San Diego for another month at least, but now it almost seems like we could at any moment.
Thanks for reading,
-Jim