We've had a few relatively uneventful days – after we left the outer banks, we've been riding through the 'burbs around the southeast of North Carolina. A lot of it has been suburban hellscape – dull and busy roads filled with auto dealerships and storage units and strip malls.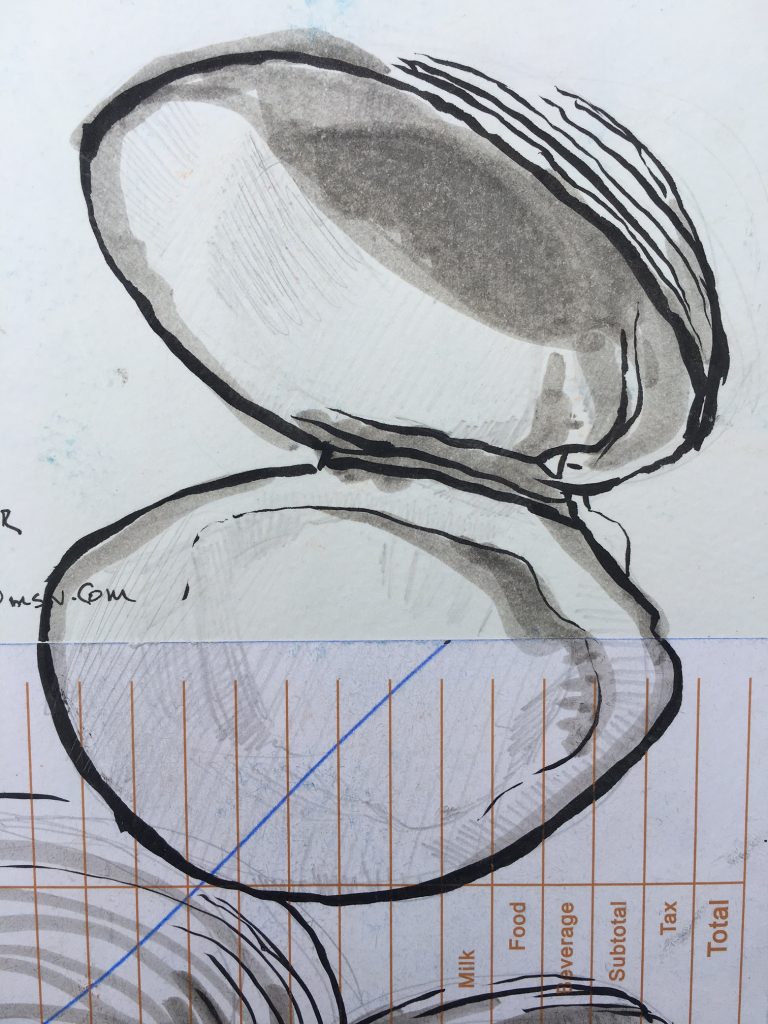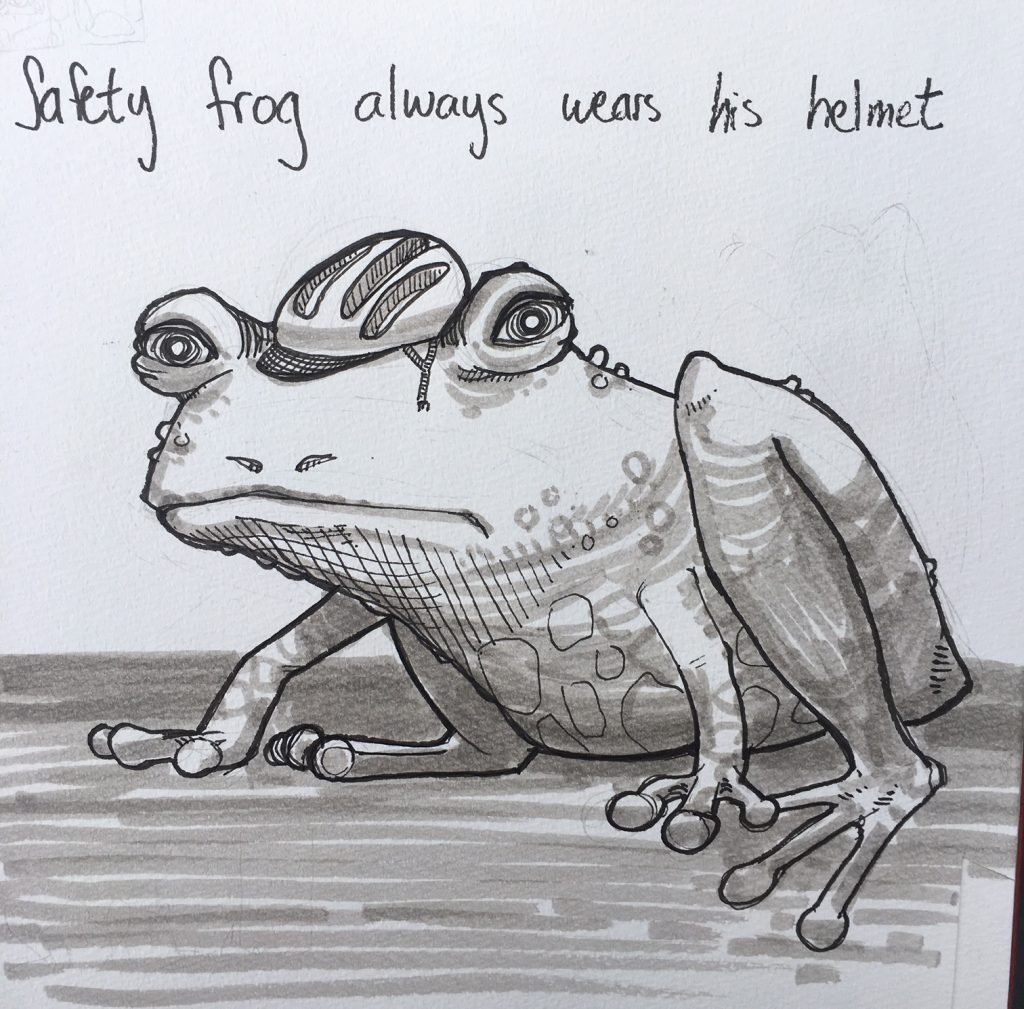 But civilization also isn't without its comforts! We did a lot of shopping and resupply – new shoes for me, and a full pannier of food for both of us. We also ate a bunch of good food. In 24 hours we hit a vegetarian restaurant for dinner and a BBQ restaurant for lunch. It's a weird contradiction – after a month and change traveling, we really crave vegetables and fresh things, which we can't carry very easily. But our appetites are still enormous, which makes it easy to put down a whole lot of pulled pork. Notably, both restaurants also sold us hush puppies (yum).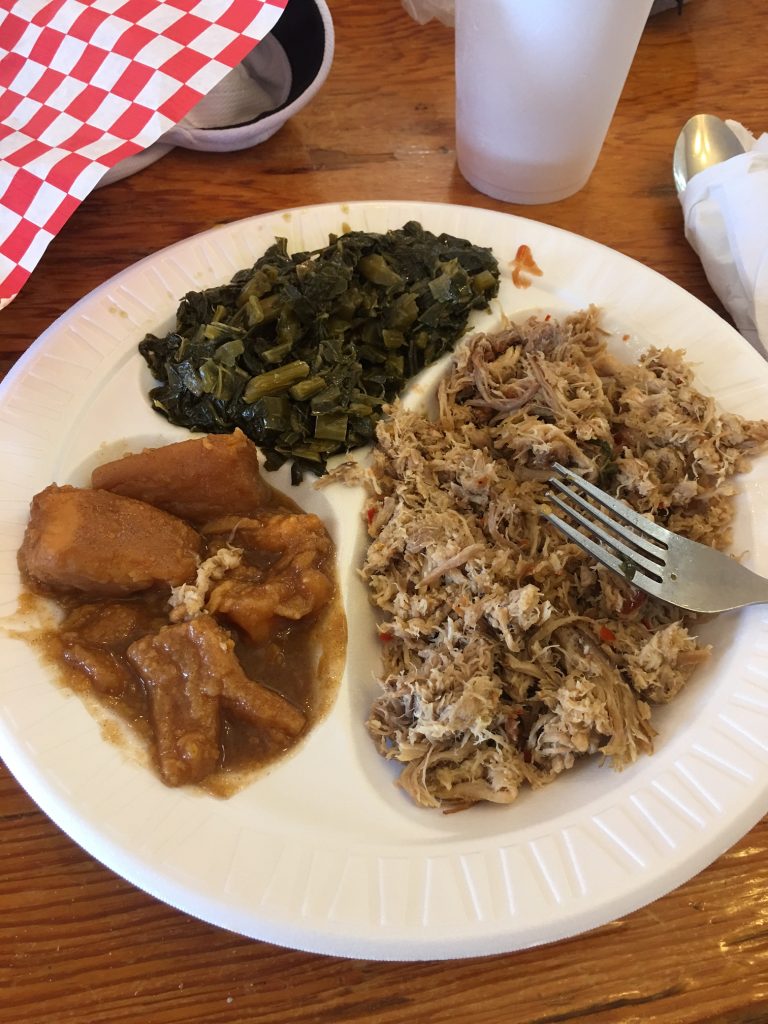 The most exciting part of the resupply mission was stopping in Surf City to pick up our very first package! Apparently you can ship things to any post office as "General Delivery". We were anticipating this box for a couple days. Among other comforts of home, we got prescription sunglasses, an eBook reader, and an economy-sized tube of chamois cream.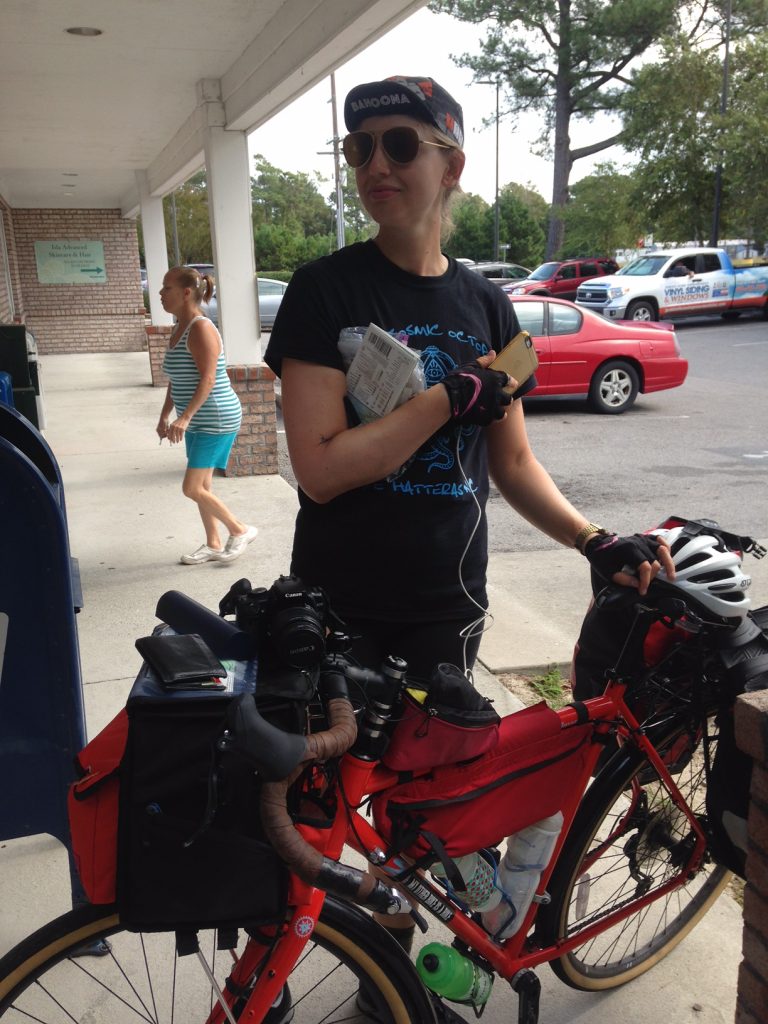 Finally, we also enjoyed another great Warmshowers stay in Wilmington, a city that surprised us with a Whole Foods and a Trader Joe's, a great beer shop, a long river-side bike path and good food. We left late after a lazy morning, refreshed and ready for the sparse services between here and Charleston.