In a departure from our usual planning, we plotted our route through Kyushu by looking at its topography and riding towards the wildest geographic features we could find. Ever since Iga village, we've been joking about becoming mountain ascetics. Perhaps we were feeling a little too comfortable in our circuit of affordable suburban hotels, but we longed for something different and more difficult. Equipped with two kilos of brown rice we headed north, into the mountains.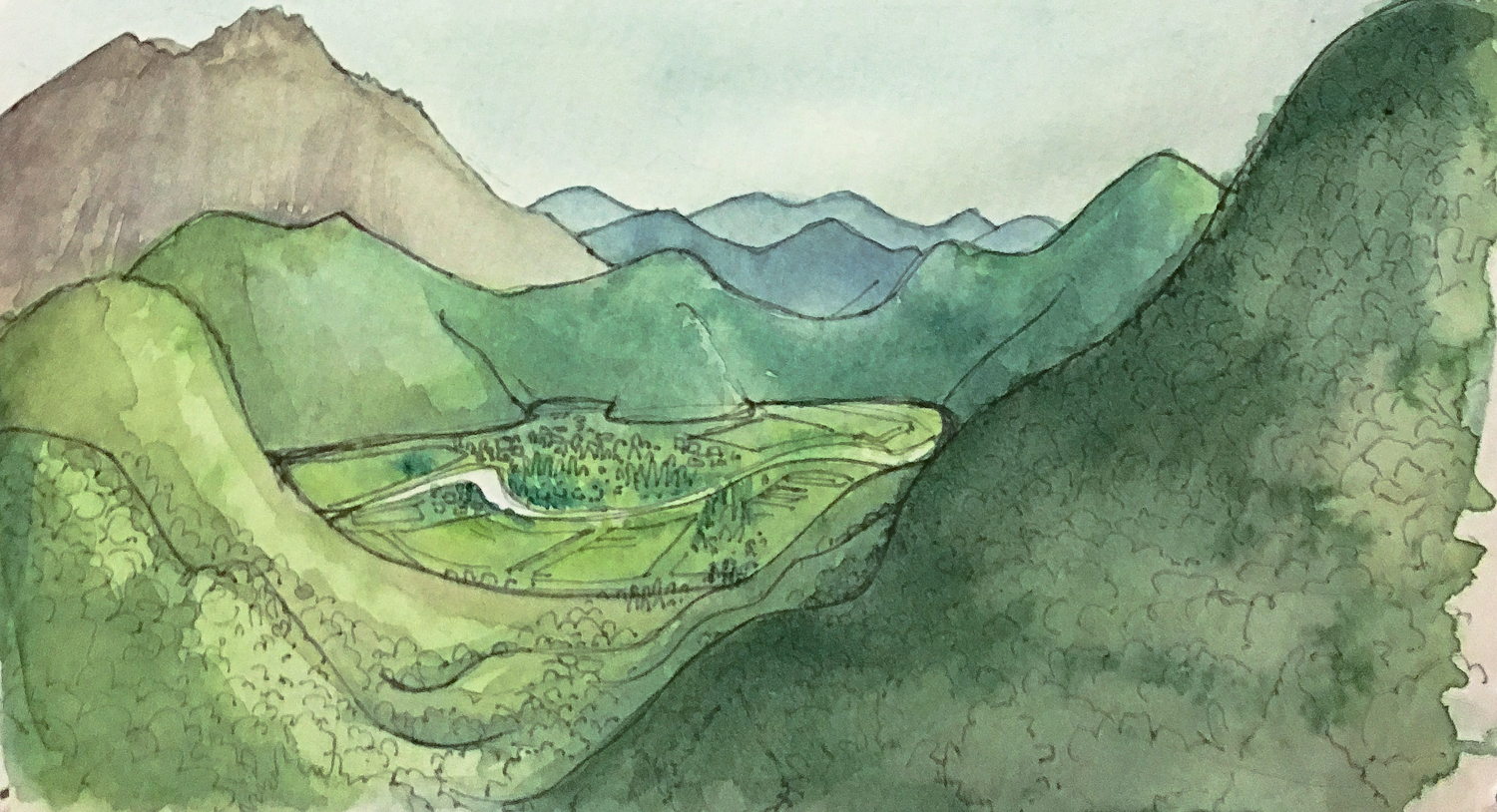 First was Kirishima on the Ebino Plateau. A volcano pockmarked with several calderas, it happened to stand between us and our intended path north. We both thought it would be a shame to slink around its foothills when we could go straight over. Our hubris was rewarded with a long, steep climb, including some significant pushing. Sulphurous vents poured steam across the road. I contemplated how I would explain my case of volcano-lung if we had to seek medical attention. As we climbed to 1,200 meters the trees grew small and pale, before the naked peak loomed in front of us.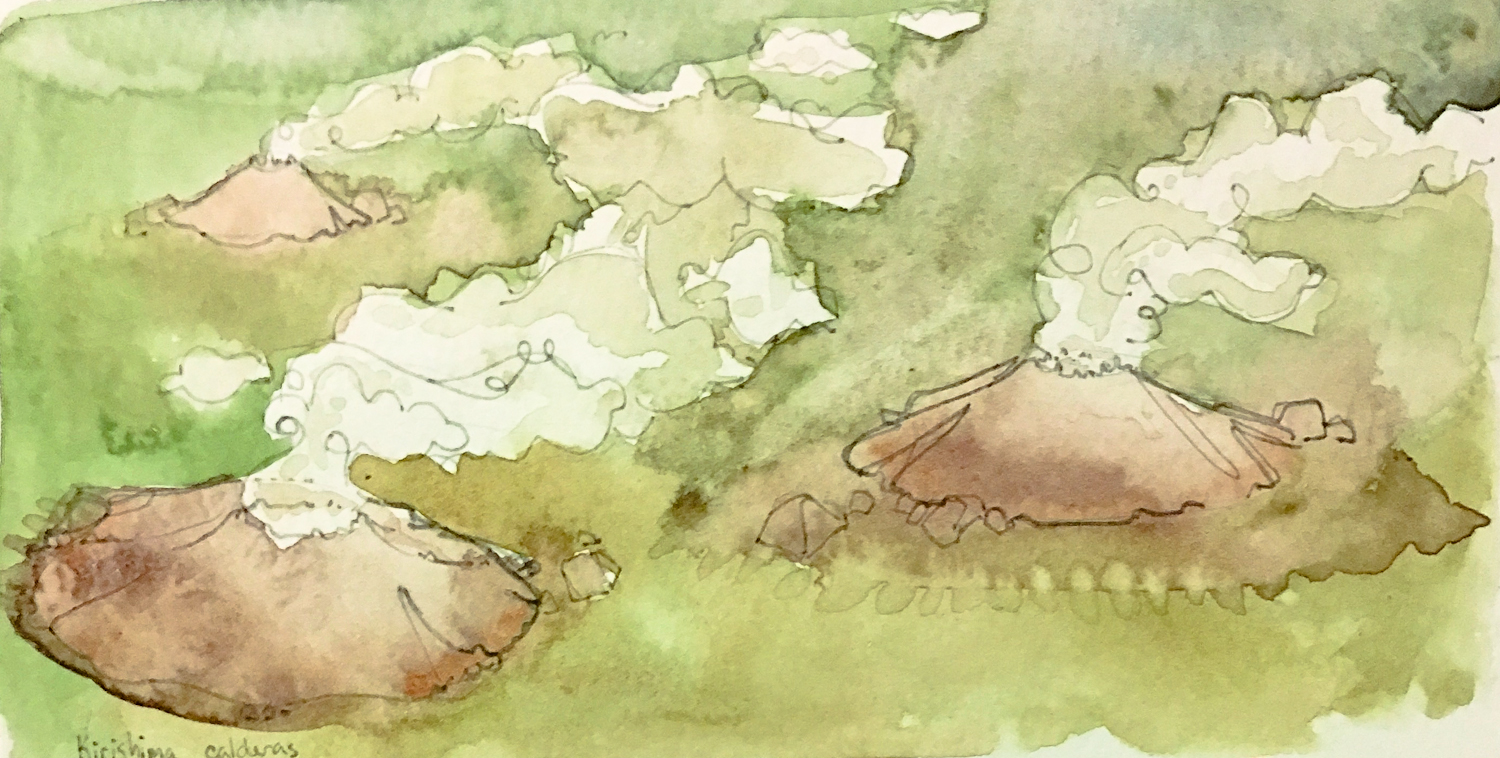 At the top of the Ebino Plateau, in true Japanese style, was a gift shop and a cafe. We've both started to anticipate a cone of vanilla/matcha soft serve at any sizable point of interest. It was just us and a half-empty tour bus. It turned out that most of the park was closed because the volcano was too just a little too active for tourism. The geological precariousness of Kyushu is striking to me. In the news that morning was a terrible mudslide, and we even passed a volcano eruption shelter on our way up. Recent significant earthquakes frequently come up in conversation.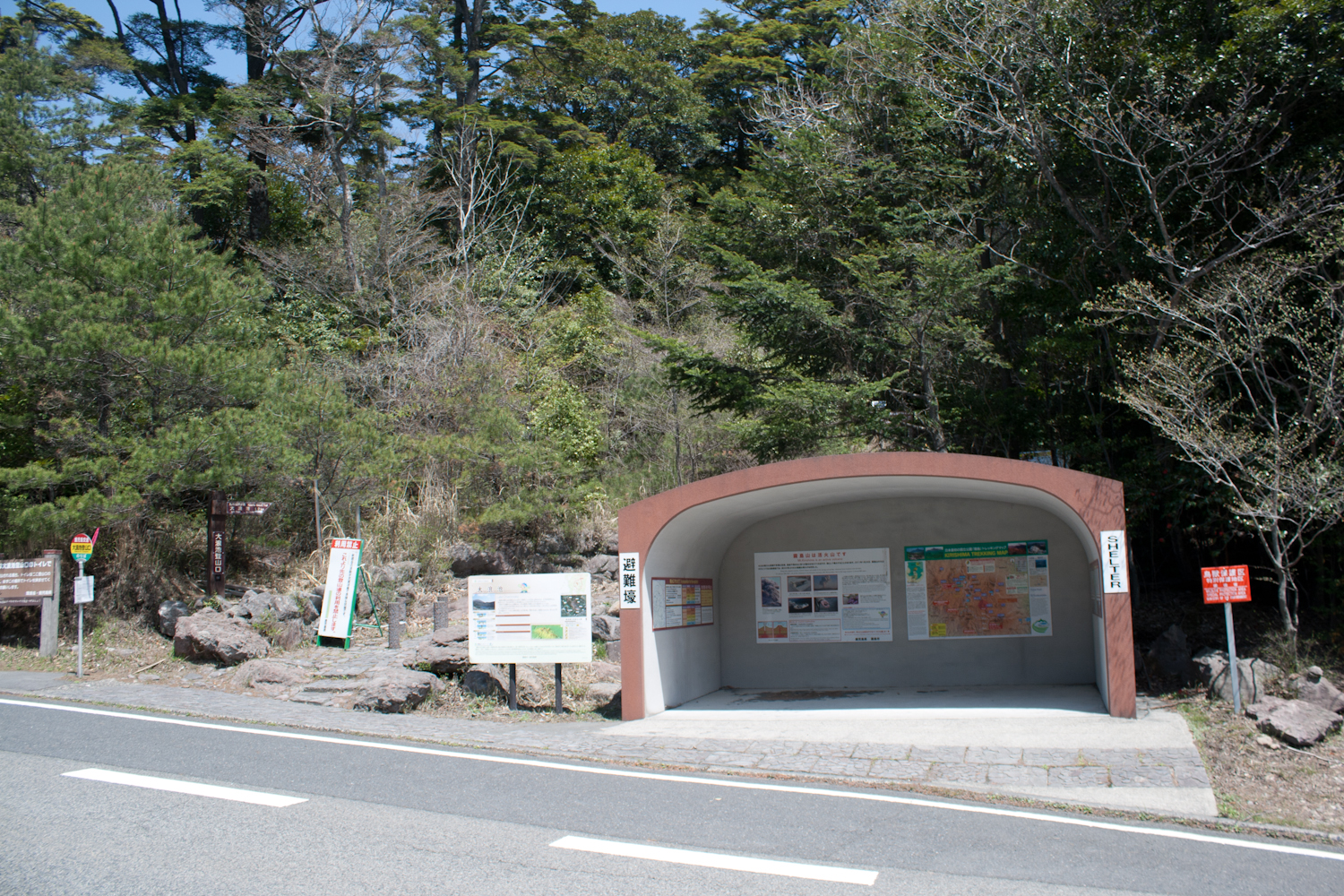 The descent shaved a few millimeters off my brake pads. For good measure, we climbed a second, small mountain range that same day to reach Hitoyoshi. We followed a long, graded road that included several corkscrews that elevated the road bed hundreds of feet in the air.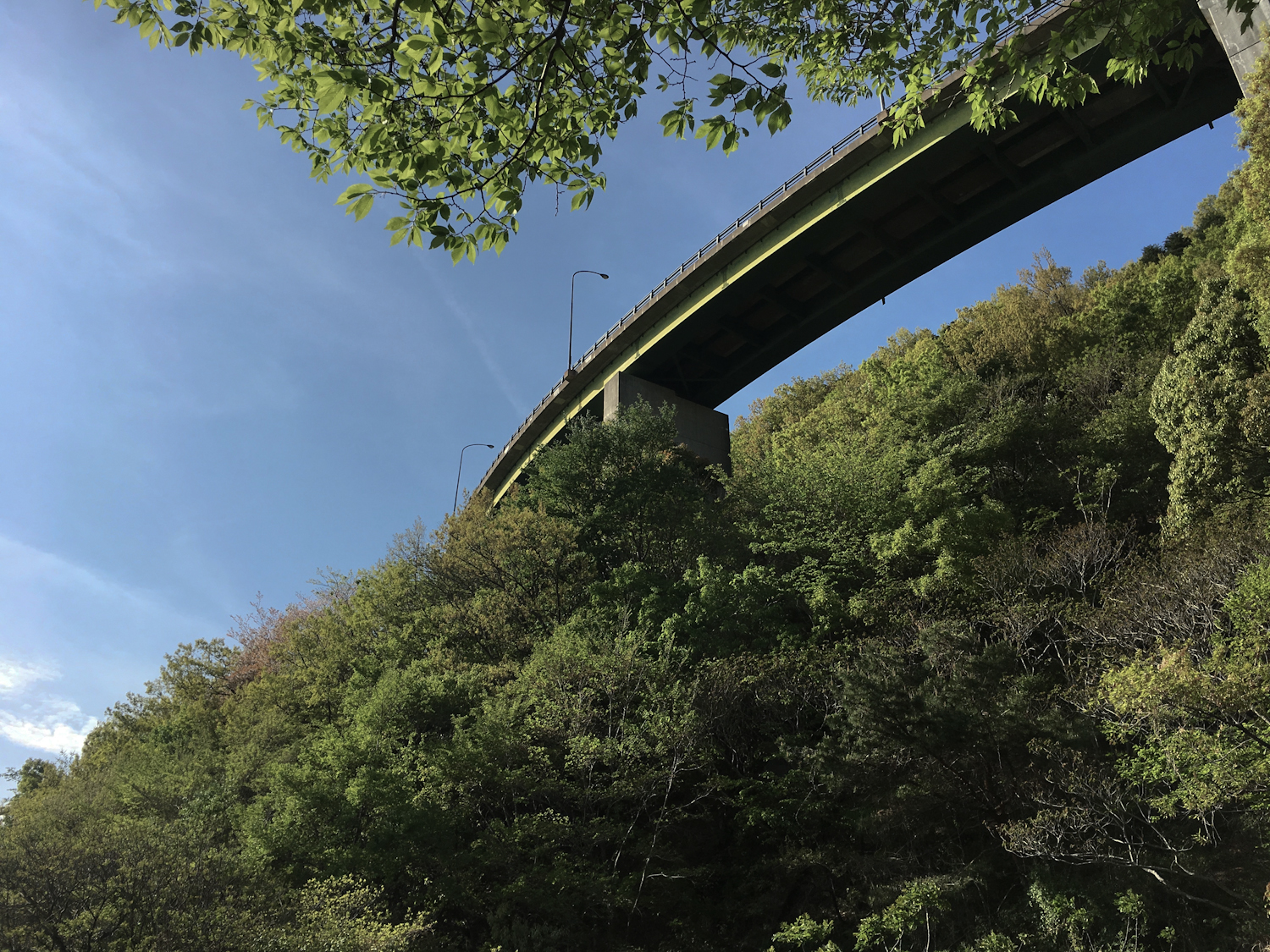 We took a day off at a hostel in Hitoyoshi to rest, sightsee, and avoid torrential rain.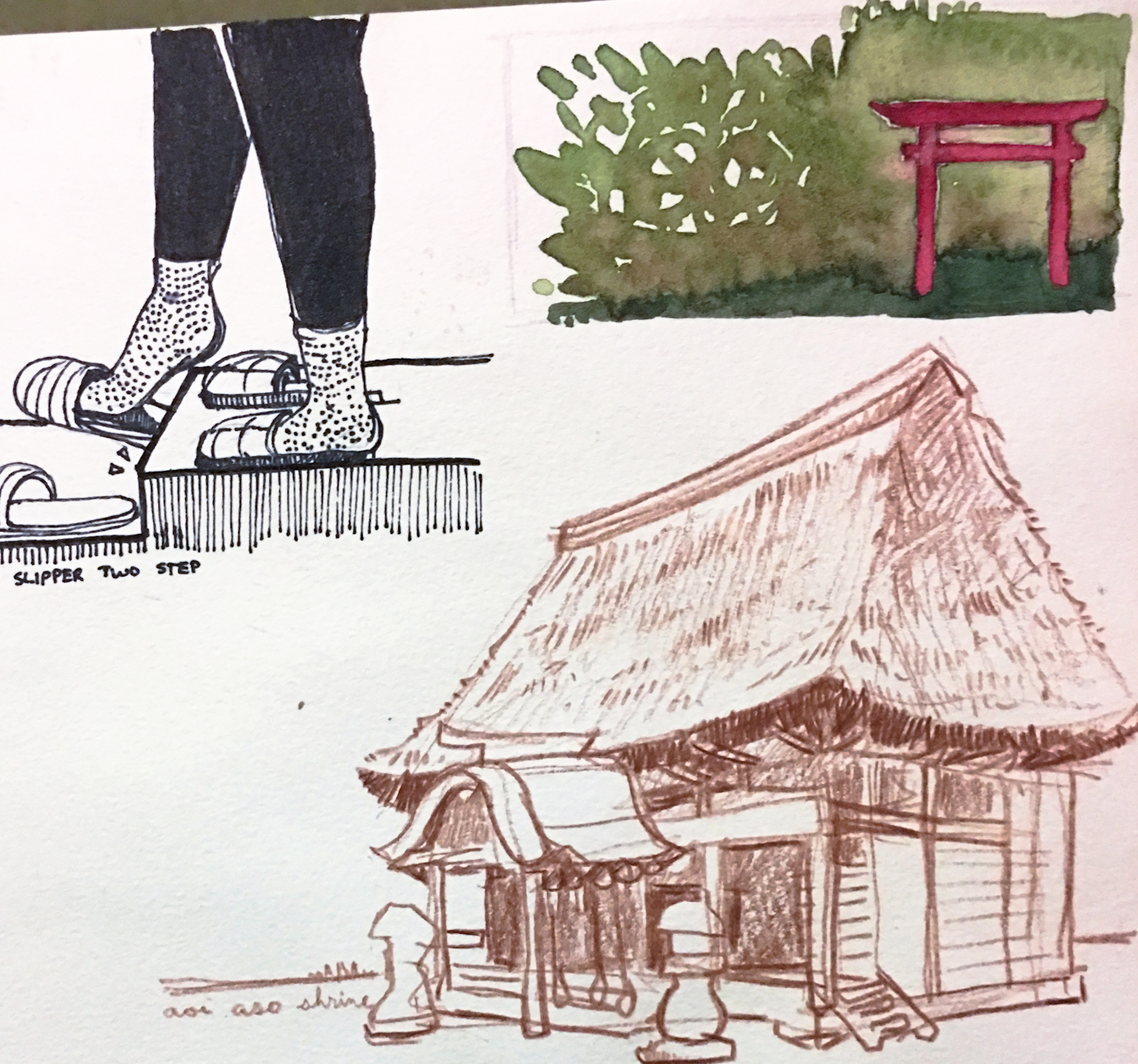 The next point that called to us was Mount Aso, another volcano sticking up out of an ancient sunken caldera. When we looked at possible waypoints, Jim found little Shiiba, an isolated village nestled improbably in a gorge.
What followed was one of the more beautiful and peaceful legs of our trip. A Japanese road given a number and a constant width on Google rarely reflects that in reality. Roads we followed petered out into single lanes. What they lacked in amenities they made up for with mountain streams, bamboo forests, and gigantic pines. We covered very little distance each day but large changes in elevation.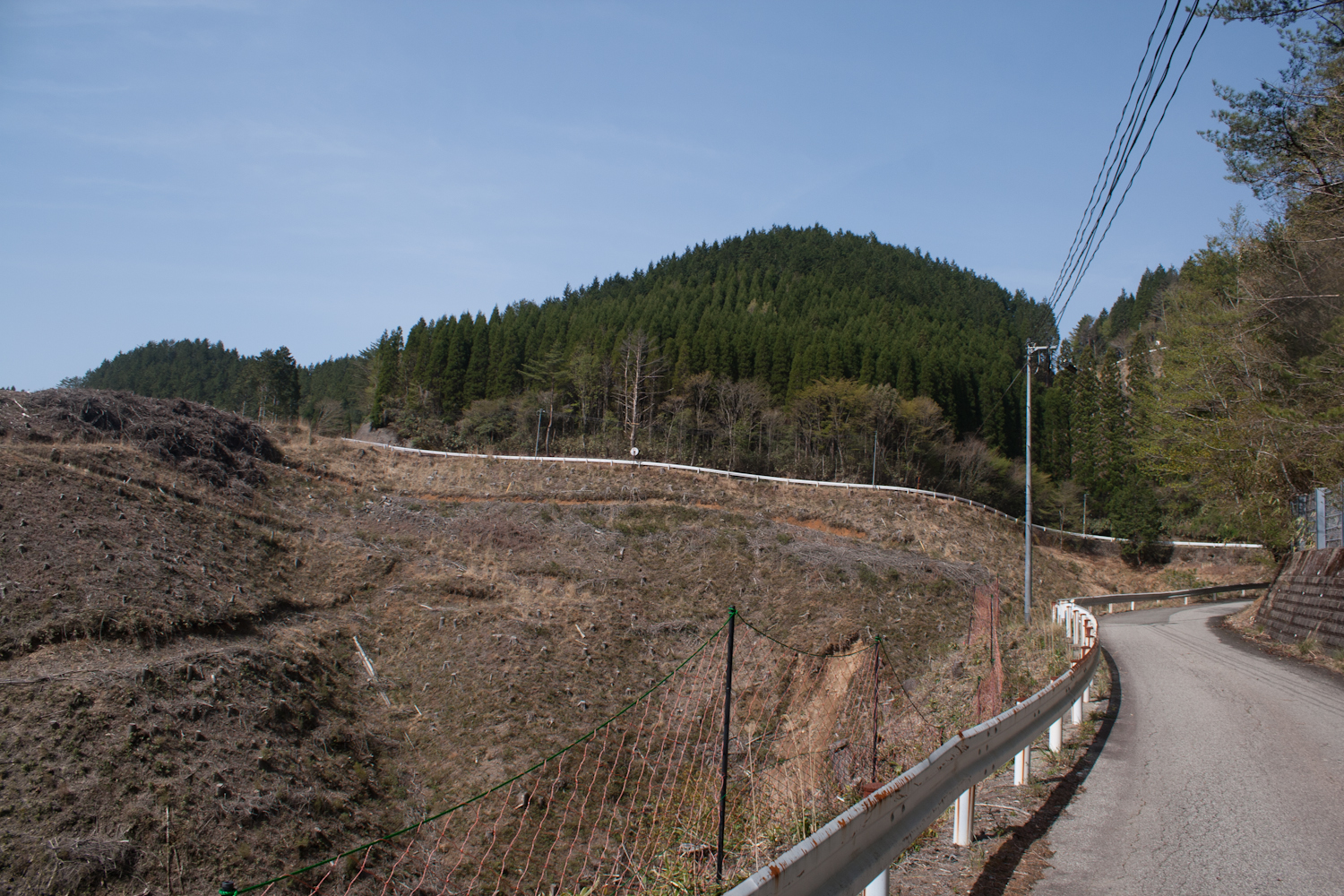 It turns out we're not very good ascetics – when we reached Shiiba, we contacted the tourism office, which helped us book a stay at the Tsurutomi-Yashiki ryokan. We wanted to try the full-service ryokan experience, which comes with dinner and breakfast. We even upgraded to the more elaborate dinner, served in a private room in a neighboring historical building. The traditional kaiseki meal was like a surge assault on the senses. It consisted of at least 15 courses, some brought out in the beginning, others throughout the meal. Many of the ingredients were local to the region – mountain bamboo shoots; tempura-fried flowers; and small salmon called yamame. I spent most of dinner too stunned to process anything other than that it was delicious. That kind of dining experience that would have come with Michelin stars in New York.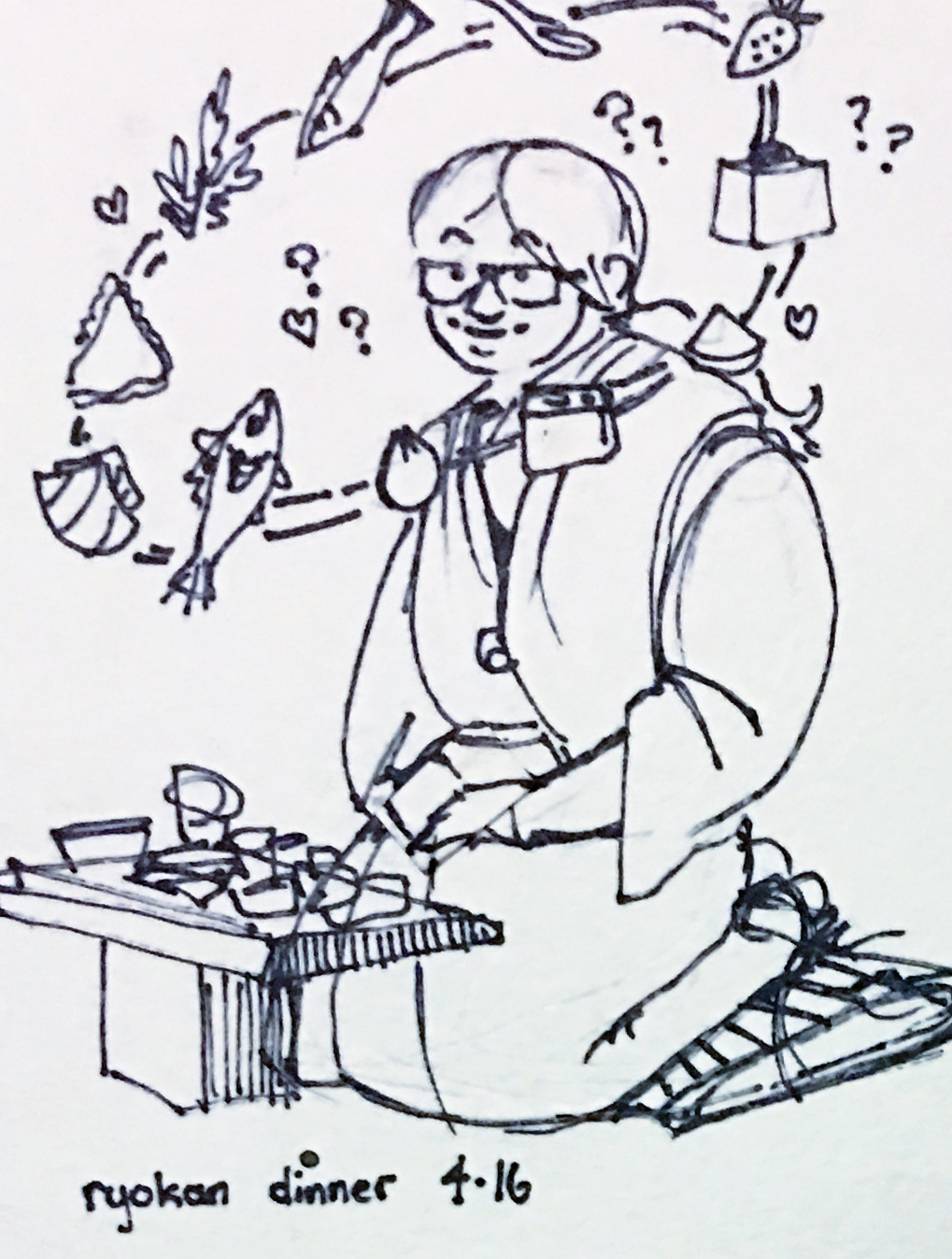 We left Shiiba much better fed, but in an unfortunate downpour of cold rain. We didn't make it very far. The best part of the ride was walking our bikes through a 2.5 km tunnel, which at least was warm and dry.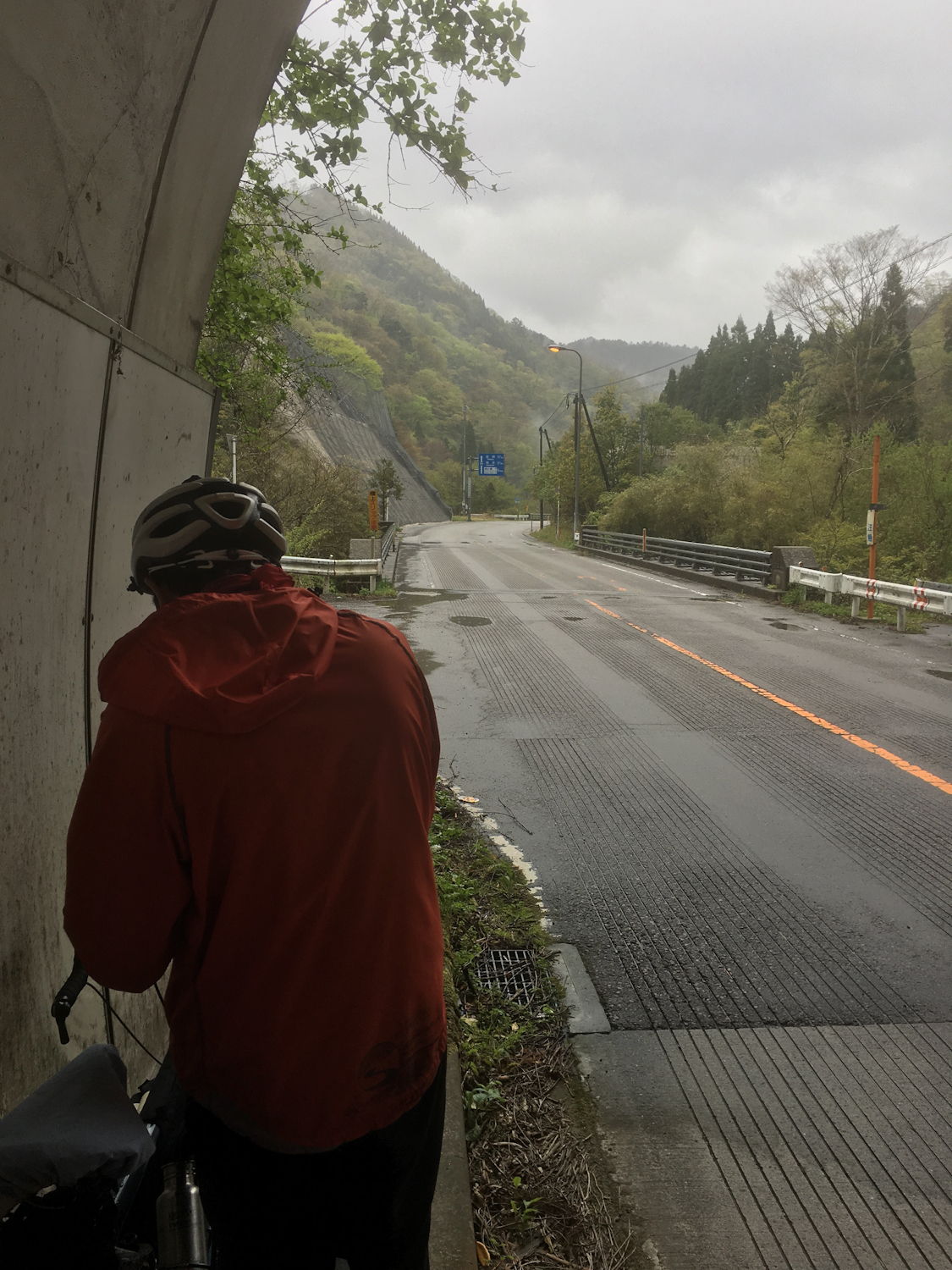 We stopped at the first ryokan we found, a family run place by the Gokase ski area. It was like the homespun counterpart to our first experience – friends arrived for dinner, one bearing fresh-caught yamame; the local English teacher was invited over to act as a translator. We were both overwhelmed by so much hospitality.
Finally, yesterday we arrived at Aso Geo Park. We entered the caldera through a series of tunnels on a screaming downhill. Suddenly Aso appeared in front of us, jagged and steaming. We're staying with a Warmshowers host family near the base of neighboring Mt. Neko, on an organic farm, along with a cycling family and a pair of WWOOFers.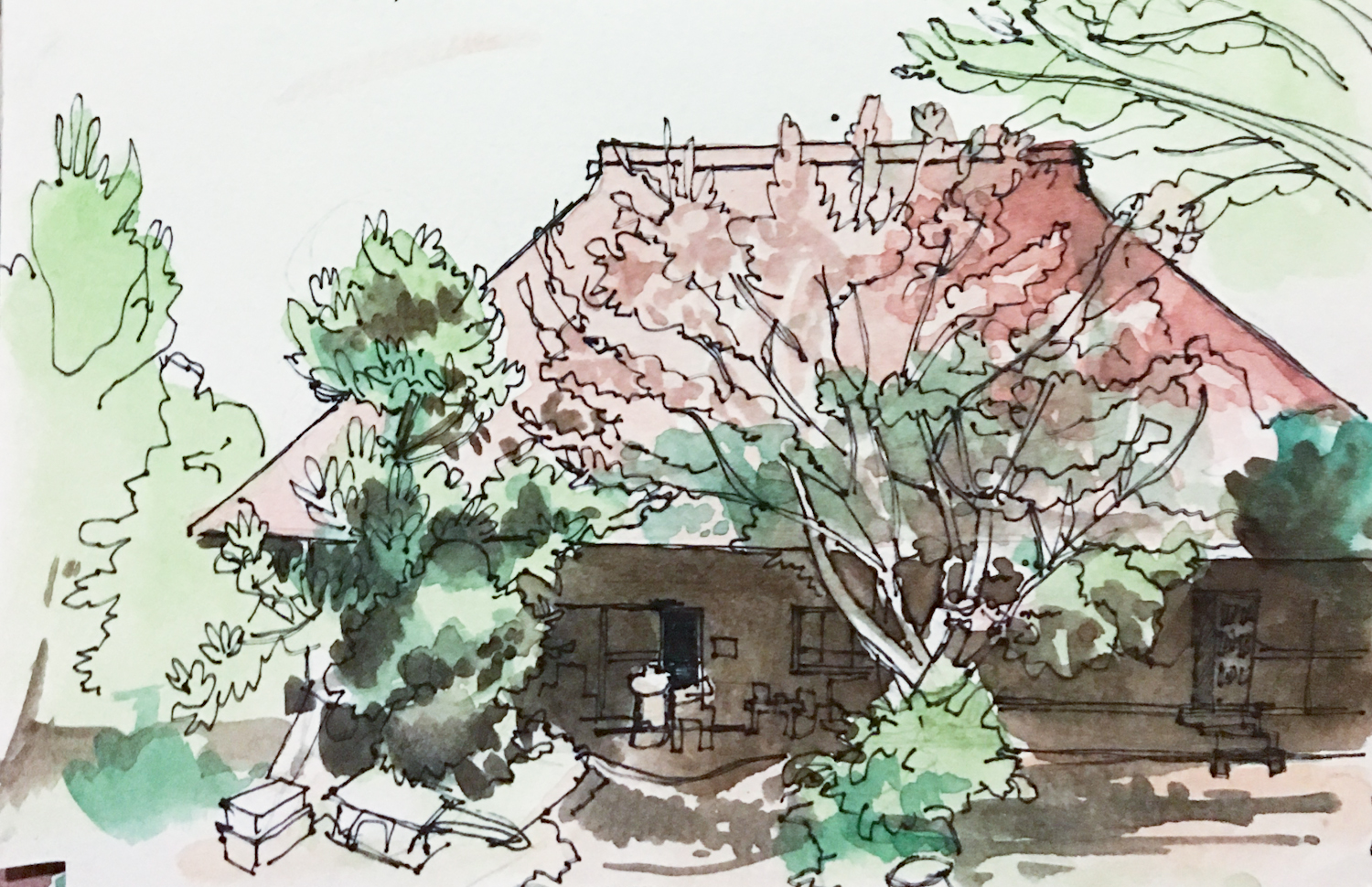 We ended yesterday in an onsen, watching Aso at sunset. It lives up to the drama promised by its topography.
We're still plotting our next move, towards either the eastern or western coast of Kyushu. The surplus of beautiful mountain landscapes has desensitized us a bit – like spending too much time in a museum – so we're actually longing to see a little suburbia again. But I hope we're able to return to the mountains again in Japan.